---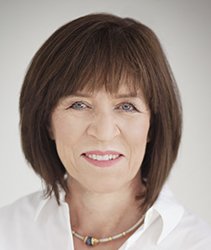 prof. dr hab. Hanna Pawłowska
Professor
Institute of Geophysics
Atmospheric Physics Department
ul. Pasteura 5, room: B4.35
+48 22 55 32 035
hanna.pawlowska@igf.fuw.edu.pl
Cloud microphysical processes.
Aerosol indirect effect on climate.
Precipitation foramtion and its effect o cloud radiative properties.
Effects of entrainment and mixing in convective clouds on cloud radiative properties
Modelling of cloud microphysical processes using novel up-to-date representation of cloud microphysics.
Participation in creation of an European Research Infrastructure EUFAR.
Degrees and titles
2012 : Professor of Physical Sciences
2000 : Habilitation in Physics of the Atmosphere, Institute of Geophysics, Polish Academy of Sciences
Dissertation: Microphysical and radiative properties of stratocumulus clouds
1991 : Ph.D in Physics of the Atmosphere, Institute of Geophysics, Polish Academy of Sciences
Dissertation: On the role of precipitation parameterisation in maintenance of downdrafts in cumulonimbus clouds (in Polish)
Supervisor: prof. Krzysztof Haman
1982 : M.Sc. in Physics, Faculty of Physics, Unversity of Warsaw
Dissertation: Thermodynamical properties of semi-magnetic semiconductors (in Polish)
Supervisor: Tomasz Dietl
Employment
2002 - present:

 

professor, Institute of Geophysics, University of Warsaw

1999-2000 

: Laboratoire de Meteorologie Dynamique (LMD),  Paris, France

1993-1998 

: Centre National de Recherches Meteorologiques, Meteo-France, Toulouse, France

1992-2002 

: associate professor, Institute of Geophysics

1982-1992 

: research assistant, Institute of Geophysics
Scholarships and scientific stays abroad
2005 - present:

 National Center for Atmospheric Research (NCAR), Boulder, Colorado, short visits

1992 

: Deutsche Forschungsanstalt fuer Luft- und Raumfahrt (DLR), Oberpfaffenhofen, Germany, 3-months fellowship
Functions performed
2005-2016 

: Director of the Institute of Geophysics

2002-2003 

: Vice-dean in the Faculty of Physics
Membership in committees and organizations
2021 -         : Member of 

Scientific Advisory Board Leibnitz Institute for Tropospheric Research e.V. (TROPOS) in Leipzig

2016-2024 : Chair of the Scientific Council at the Institute of Geophysics

2016-2019 :

Expert of the Polish Accreditation Committee

2013-2018 :

Chair of the Programme Board of the Scientific Station of the Polish Academy of Sciences in Paris

2012-2016 : Member of the University's Budget and finance Commission

2008-2012 

: International Commission on Clouds and Precipitation (http://www.iccp-iamas.org

)

2008-2013 

: International Scientific Advisory Board at the Max Planck Institute for Meteorology in Hamburg

2005-2009 

: Scientific Steering Committee of ACCENT (6. FP NoE) 'Access to Infrastructure' activity

2005-2008 

: ESF Scientific Advisory Committee of EUFAR (6. FP)

2002-2020 

: Member of the Budget Commission at the Faculty of Physics

2002/2003, 2004 

-

 2016

: Scientific Council of the Faculty of Physics

1993, 2000 - present

: Member of the Scientific Council in the Institute of Geophysics
Research project
Research & Development Project
Research & Organizational Project
Field Experiment