workshop2015
workshop2015
Workshop on Eulerian vs. Lagrangian methods for cloud microphysics
The cloud-aerosol modelling team at the Institute of Geophysics, Faculty of Physics, University of Warsaw, Poland organised a workshop aimed at bringing together researchers working on modelling cloud microphysics.
The workshop took place in Warsaw on April 20-22, 2015, in the CeNT building at the "Ochota Campus" of the University of Warsaw.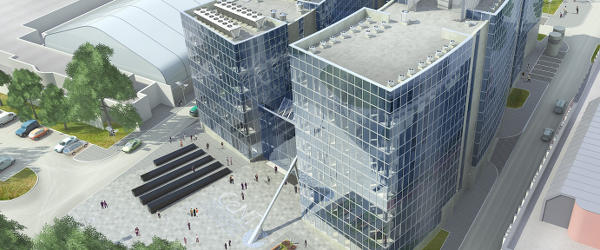 TOPICS AND FORMAT
The workshop topics covered formulation, implementation and validation of numerical models of aerosol, cloud and precipitation microphysics.
The axis of the workshop was the juxtaposition of the Eulerian (bulk or bin) and the Lagrangian (particle-based) methods for modelling clouds.
The workshop featured three types of sessions: full-length introductory lectures, short presentations as well as discussion panels on topics announced prior to the workshop.
PROGRAMME
GROUP PHOTOS
Please click to enlarge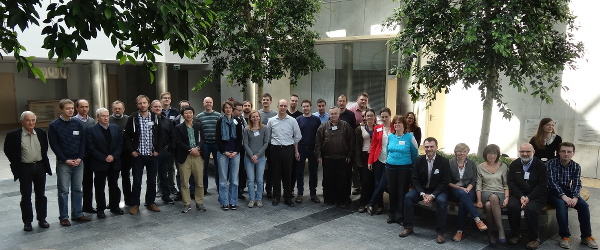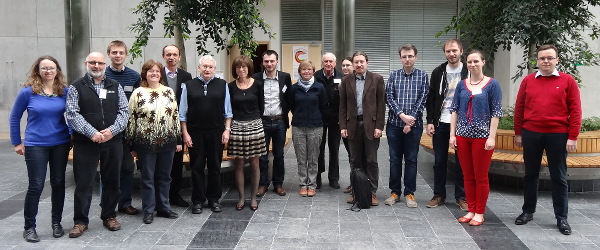 FURTHER INFORMATION
For any further information, please contact Sylwester Arabas (sarabas@igf.fuw.edu.pl).
FUNDING
The workshop was organised within the framework of a joint U.Warsaw-NCAR-ECMWF project funded by the Poland's National Science Centre (decision no. 2012/06/M/ST10/00434).