NATO Advanced Research Workshop
Tubes, Sheets and Singularities in Fluid Dynamics
Zakopane, Poland
2-7 September 2001

Sponsored as an IUTAM Symposium by the
International Union of Theoretical and Applied Mechanics
Some fifty years ago coherent structures in turbulence were discovered by statistical analysis of the velocity measurements, but their geometrical form remained unknown for more than three decades. Direct numerical simulations (DNS) and skilful visualisation show them to be elongated vortices whose cross-sectional structure seems to be controlled by viscosity, but the dynamics of their creation still remains a puzzle. Filaments can result from instabilities of vortex sheets and various aspects of this process in both steady and unsteady sheets, possibly stretched in either direction, are of great interest. The new evidence (from DNS) inspired much theoretical work, both on the steady state, and on the interaction and stability of vortices. Interaction of vortex filaments results in spirals, which are the structures in physical space that can be associated with the spectral power laws of turbulence. Such interactions also produce extremely strong gradients of either velocity or its derivatives which, in the high Reynolds number limit, control the process of viscous energy dissipation, and which may lead to the formation of singularities.

Vortex filaments are in many ways analogous to the magnetic flux tubes which are coherent structures found in magnetohydrodynamics (MHD), especially prominent in the solar dynamo process. Interacting flux tubes create current sheets and, in the ideal limit, tangential discontinuities - the generic MHD singularities which form in the process of relaxation towards magnetostatic equilibrium. The conditions in the solar photosphere are nearly ideal, so the topological constraints imposed by non-dissipative MHD are important, as are the singularities where these constraints are most easily broken.

Both slender vortices and flux tubes can have topologically complex form (e.g. knotted or linked) and the mathematical apparatus necessary to describe and classify the topology is the same. Their steady states are mathematically equivalent, but there are important differences in their evolution. The influence of the topology on the dynamics provides an important common ground.

The goal of the proposed Symposium would be to bring together those who work on various aspects of the fundamental structures in hydrodynamics and MHD, so that both communities can explore natural similarities and understand their limitations. We will encourage papers on the following specific topics:
Formation, structure and disruption of vortices and flux tubes.
Topology and minimal energy states.
Formation of singularities.
Spiral structures and enhanced dissipation.
Stability of tubes and sheets
The Symposium will be in the tradition of an important series of previous IUTAM Symposia:
IUTAM Symposium on Concentrated Vortex Motion in Fluids, Ann Arbor, U.S.A., 1964.
IUTAM Symposium on Fundamental Aspects of Vortex Motion, Tokyo, JAPAN, 1987.
IUTAM Symposium on Topological Fluid Mechanics, Cambridge, U.K., 1989.
IUTAM Symposium on Dynamics of Slender Vortices, Aachen, GERMANY, 1997
IUTAM Symposium on Geometry and Statistics of Turbulence, Tokyo, JAPAN, 1999
We also expect that new results on the small-scale structures in turbulence will be announced at the Programme on Geometry and Topology of Fluid Flows to be held Sep.-Dec. 2000 at the Isaac Newton Institute in Cambridge. This will give a new boost to the field and create ideal conditions for a follow-up Symposium in 2001.

---
DATES
31 March 2001 - Abstracts deadline
31 May 2001 - Notification of acceptance
30 June 2001 - Registration deadline
2-7 September 2001 - Symposium
15 October 2001 - Due date for final manuscripts
of selected papers

August / September 2001

Mo
Tu
We
Th
Fr
Sa
Su
27
28
29
30
31
1
2
3
4
5
6
7
8
9
10
11
12
13
14
15
16
17
18
19
20
21
22
23
24
25
26
27
28
29
30
---
Scientific Committee:
K. Bajer (Warsaw), co-chair
M. Farge (Paris)
J. Jimenez (Madrid)
S. Kida (Nagoya)
R. Krasny (Ann Arbor)
H. K. Moffatt (Cambridge), co-chair
A. Nordlund ( Copenhagen)
D. Pullin (Pasadena)
---
Local Organising Committee:
K. Bajer (chair)
M. Branicki
S. Drobniak
A. Mrowiec
M. Nurek-Malinowska
A. Palczewski
A. Styczek
---
Address for correspondence:
Dr K. Bajer
ul. Pasteura 7
02-093 Warszawa
POLAND
tel. [+48] (22) 822 6013
fax. [+48] (22) 822 2387
e-mail: IUTAM@igf.fuw.edu.pl
---
Format of abstracts:


Abstracts of the length of approximately 500 words must be sent before 31 March 2001. The much preferred format is LaTeX which will also be used for the Proceedings. Plain TeX is all right too. In exceptional circumstances we can accept abstracts in other formats, e.g. MS Word. The template of an abstract in LaTeX is here. After being processed it should look like this.
---
Location:
a beautiful resort in the Polish Tatra mountains
---
Small poster:
Here is a small poster to display on your departmental notice board (PDF, 141KB)
---
Invited speakers:

B.J. Bayly


B.J. Cantwell


P. Constantin


S.C. Cowley


S.J. Cowley


M. Farge


U. Frisch


Y. Fukumoto


J.D. Gibbon


J. Jimenez


S. Kida


R. Krasny


A. Leonard


H.K. Moffatt


A. Nordlund


R. Pelz

E.R. Priest


D. Pullin


N. Zabusky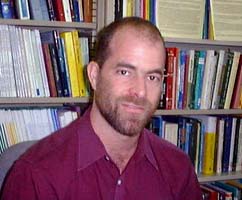 B.J. Bayly
U. Arizona, Mathematics
Asymptotic Structure of Fast Dynamo Eigenfunctions
abstract (PS, 28 kB) (PDF, 27 kB)

B.J. Cantwell
Stanford,
Aeronaut. Astronaut.
A singularity free model of the local velocity gradient and acceleration gradient structure of turbulent flow
abstract (PS, 35 kB) (PDF, 34 kB)



Near Identity Transformations for the Navier-Stokes equations
abstract (PS, 33 kB), (PDF, 43 kB)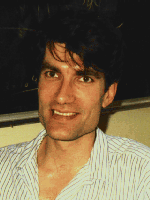 S.C. Cowley
UCLA, Physics
Singularity formation in MHD
abstract (PS, 39 kB), (PDF, 36 kB)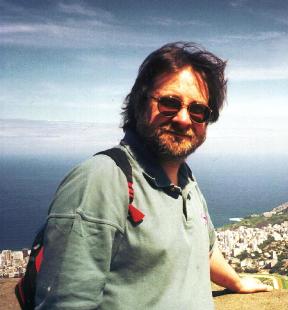 S.J. Cowley
University of Cambridge,
DAMTP
An exponentially small massacre of BLT and DNS
abstract (PS, 45 kB), (PDF, 40 kB)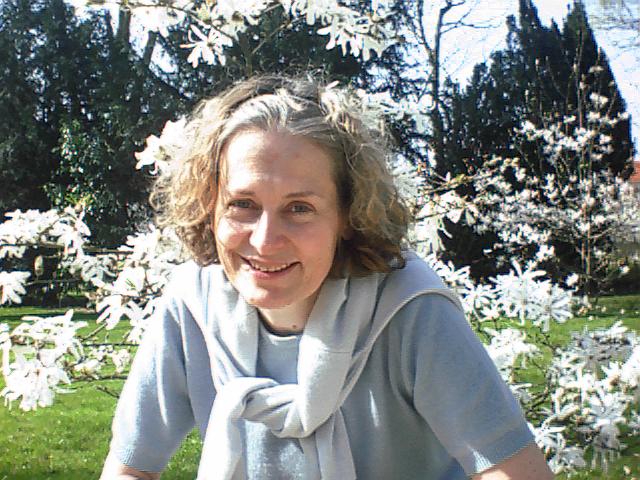 M. Farge
Ecole Normale Superieure,
LMD, Paris
Wavelet approach to the study of tubes, sheets and singularities in turbulent flows abstract (PS, 3190 kB), (PDF, 408 kB)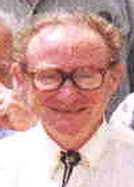 U. Frisch
Observatoire de Nice,
Cassini
Singularities and the distribution of density in the Burgers/adhesion model
abstract (PS, 27 kB), (PDF, 32 kB)


Y. Fukumoto
Kyushu University,
Grad. Sch. Maths.
Stability of vortex ring revisited
abstract (PS, 65 kB), (PDF, 65 kB)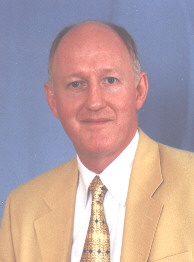 J.D. Gibbon
Imperial College,
Mathematics
A study of singularity formation in a class of solutions of the Euler & ideal MHD equations
abstract (PS, 60 kB), (PDF, 76 kB)


J. Jimenez
U. Politecnica de Madrid,
Aeronautics
Coherent dynamics in near-wall turbulence
abstract (PS, 750 kB), (PDF, 242 kB)


S. Kida
Natl. Inst. Fusion Sci., Nagoya;
Theory & Comp. Simul.
Life, structure, and dynamical role of vortical motion in turbulence
abstract (PS, 57 kB), (PDF, 59 kB)


R. Krasny
U. Michigan,
Mathematics
Vortex Sheet Roll-Up: Chaos and Ring Merger
abstract (PS, 2206 kB), (PDF, 212 kB)


A. Leonard
CALTECH,
Grad. Aeronautical Lab.
Interaction of localized packets of vorticity with turbulence
abstract (PS, 52 kB), (PDF, 72 kB)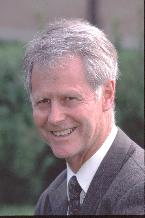 K. Moffatt
U. Cambridge,
Newton Institute and DAMTP
A model of magnetic reconnection
abstract (PS, 34 kB), (PDF, 35 kB)










A. Nordlund
Astron. Obs., Copenhagen;
Num. Astrophys.
The structure of dissipating and quiescent magnetic fields
abstract (PS, 191 kB), (PDF, 97 kB)

R. Pelz
Rutgers U.,
Mech. Aerosp. Eng.
Point collapse in octahedral, vortical flows
abstract (PS, 455 kB), (PDF, 156 kB)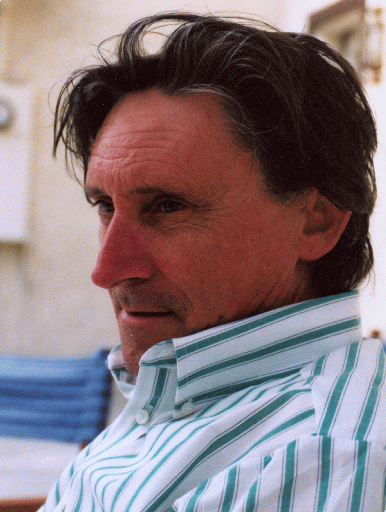 U. Melbourne,
Mech. Manufact. Eng.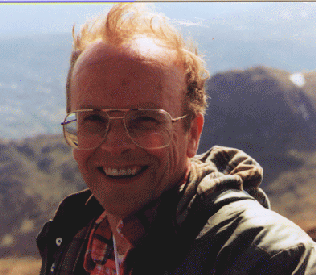 E.R. Priest
U. St Andrews, Mathematics
Current sheets in the Sun's corona
abstract (PS, 30 kB), (PDF, 31 kB)


D. Pullin
CALTECH,
Grad. Aeronautical. Lab.
Vortex tubes, spirals and large-eddy simulation
abstract (PS, 43 kB), (PDF, 39 kB)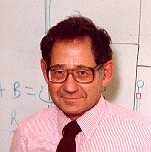 N. Zabusky
Rutgers U., Mech. Aerosp. Eng. & VizLab
Vortex layers and projectiles in accelerated inhomogeneous flows: Emerging structures in shock/curtain-&-bubble interactions
abstract (PS, 64 kB), (PDF, 51 kB)

---
Pre-registration form:
If you would like to be added to the Symposium mailing list please complete the pre-registration form
Last name:

Title:

First name:

Middle name or initial:

e-mail address:

Complete postal address:

tel. no (incl. country code):

fax no (incl. country code):

Area of interest:

Provisional title of your paper:

Expected number of accompanying persons:
---
IUTAM Symposia in Poland:
---
1958
IUTAM Symposium on
NON-HOMOGENEITY in ELASTICITY and PLASTICITY
2-9 September 1958, Warsaw, Poland.
---
1973
IUTAM Symposium on
OPTIMIZATION in STRUCTURALl DESIGN
21-25 August 1973, Warsaw, Poland.
---
1973
Joint IAU / IUTAM Symposium on the
STABILITY of the SOLAR SYSTEM and of SMALL STELLAR SYSTEMS
5-8 September 1973, Warsaw, Poland.
---
1990
IUTAM Symposium on
CREEP in STRUCTURES
10-14 September 1990, Cracow, Poland.
---
1993
IUTAM Symposium on
DISCRETE STRUCTURAL OPTIMIZATION
31 August -3 September 1993, Zakopane, Poland.
---
1999
IUTAM / IACM / IABEM Symposium on
ADVANCED MATHEMATICAL and COMPUTATIONAL MECANICS ASPECTS of the
BOUNDARY ELEMENT METHOD
May 30 - June 03 1999, Krakow, Poland.
---
2001
IUTAM Symposium on
TUBES, SHEETS and SINGULARITIES in FLUID DYNAMICS
2-7 September 2001, Zakopane, Poland.
---
2002
IUTAM / ISSMO Symposium on
EVOLUTIONARY METHODS in MECHANICS
24 - 27 September 2002, Krakow, Poland.
---
2004
XXI INTERNATIONAL CONGRESS of THEORETICAL and APPLIED MECHANICS
(ICTAM 2004)
15-21 August 2004, Warsaw, Poland.
---
2005
IUTAM Symposium on
MULTISCALE MODELLING of DAMAGE and FRACTURE PROCESSES in COMPOSITE MATERIALS
23 - 27 May 2005, Kazimierz Dolny, Poland.
---