---


INSTITUTE OF GEOPHYSICS
Department of Atmospheric Physics
Department of Atmospheric Physics
At the Department of Atmospheric Physics we conduct research on the most important physical processes that govern the weather and climate. We specialize in the physics of clouds and precipitation and the transfer of short and long-term radiation through the atmosphere. We measure the optical and radiation properties of atmospheric aerosols, we carry out numerical simulations of atmospheric flows (including cloud modeling). We also conduct research in the field of theoretical hydrodynamics. We work closely with many national and international research centers. Our staff, PhD students and students often participate in measurement campaigns conducted in Poland and abroad.
Dr. Eng. Wojciech Kumala checking UFT thermometer mounted on Twin Otter research airctaft in the course of POST research campaign in California, 2008.
The Department of Atmospheric Physics offers, as the only teaching unit in Poland, the most important elements of the Master's degree program meeting the recommendations of the World Meteorological Organization on the training of top-class meteorological staff. Based on a good knowledge of mathematics and physics acquired in undergraduate studies, we teach atmospheric physics, not just theory but many practical aspects: numerical modeling of atmospheric processes (applications in numerical weather forecasting and climate change projection), interpretation and processing of measurement data including remote methods And in-situ techniques and the use of databases and specialized software used to analyze and process meteorological data. We have a radiological transfer laboratory equipped with remote sensing and in-situ measurements and a cloud-based cloud room and UFT ultra-fast airborne thermometer used in international measurement campaigns.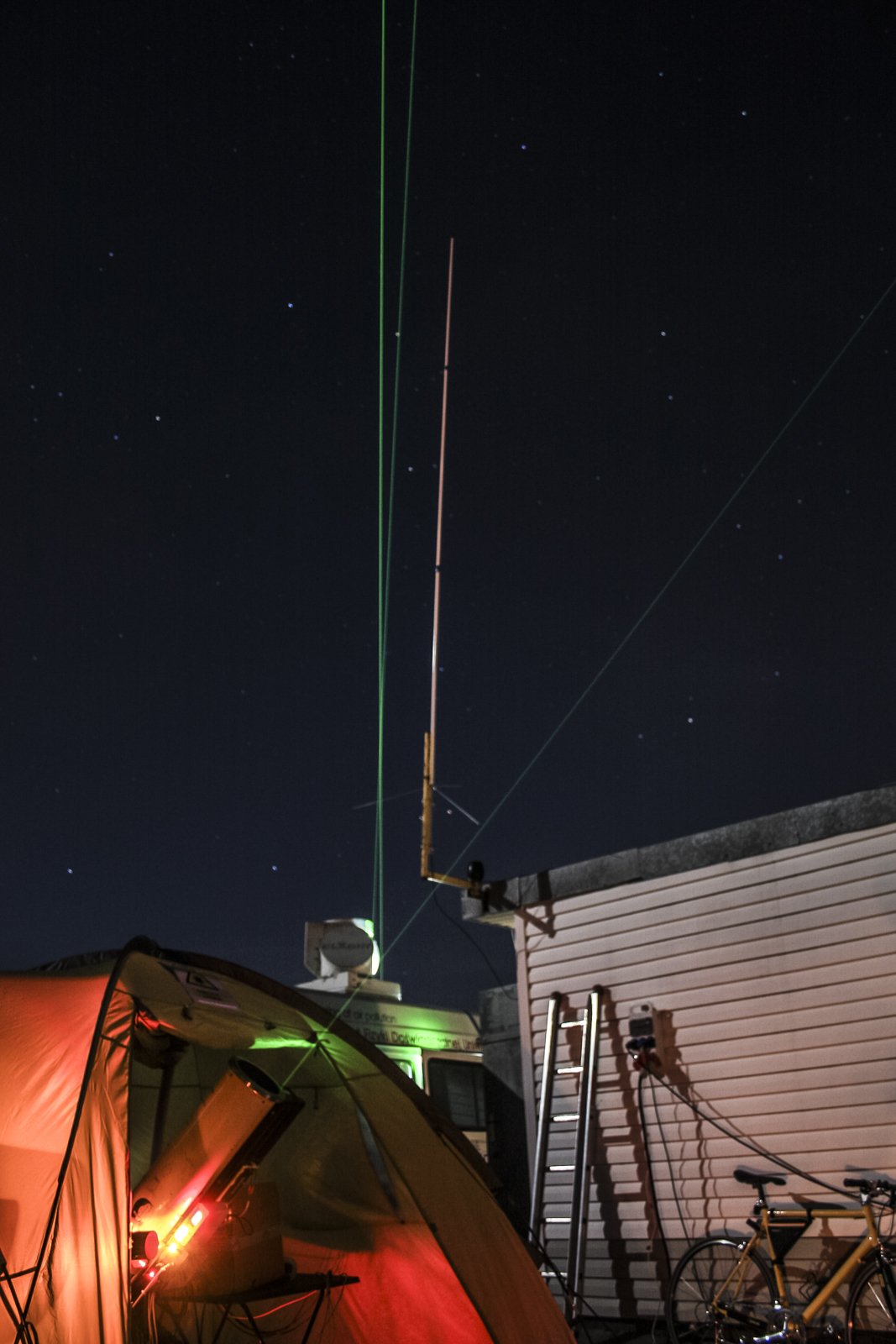 Lidar measurements on Poland AOD station Strzyżów, 2012, fot. Katarzyna Nurowska